Quality Policy of SAI HEALTHCARE Is to manufacture and market world class pharmaceutical formulation and thereby satisfy the needs and expectation of the customers. This requires involved, dedicated efforts at all levels, the end result is building Quality at each and every level.
Quality Control
ISO 9001:2000 and WHO-GMP Compliance Plant.
In house specification for raw material, production and packing.
In house lab maintains stringent quality control at all steps.
Highly experienced and skilled team.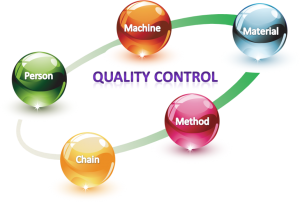 Objectives Of Quality
Each and every member of Sai Healthcare is committed to improve the quality whether it is in process or services .The end result is a quality product.
Improvement in quality is a continuous on going process where there is always something more to achieve.
SAI HEALTHCARE Commitment to satisfy and environmental standards is total.
SAI HEALTHCARE doesn't believe in cost control by sacrificing quality. Cost control can be achieved with improved efficiency and involvement of all concerned.
SAI HEALTHCARE is a Quality Care company.